Literary Agent Undercover helps authors of all genres (fiction, nonfiction, and children's books) get top literary agents and book deals with publishers like Random House. Founded by former NY Times bestselling agent Mark Malatesta, Literary Agent Undercover is the premier resource for aspiring authors trying to get published. Click on the enter button below for instant access to free articles, audio training, the world's best literary agent directory, and more.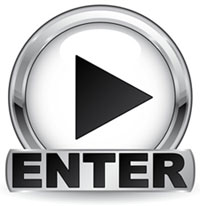 Literary Agent Undercover –

Mission
Literary Agent Undercover is a training and consulting company for authors all around the world that want to get paid to publish, instead of pay to publish. Literary Agent Undercover works with: 1) Unpublished authors, 2) Self-published authors who now want to find a traditional publisher, and 3) Previously published authors that, for some reason, want to find a new literary agency.
Literary Agent Undercover is for authors who understand the benefits of traditional publishing: no financial risk because publishers pay for the privilege of publishing your books; a higher quality product; more profit due to better sales, distribution, and publicity; greater subsidiary rights opportunities like merchandising, translations, TV, feature film, etc; increased credibility and more book reviews; as well as the ability to spend more time writing, promoting, and doing other things that you love.
To help aspiring authors achieve these goals, Literary Agent Undercover offers a free weekly newsletter, insider articles, audio and video training (including interviews with the best literary agents), an online Directory of Literary Agents, an interactive "Ask the Literary Agent" area online, and 1-on-1 consulting.
* * *
Literary Agent Undercover –

Founder
Literary Agent Undercover was founded by Mark Malatesta, a former NY Times bestselling literary agent. While Mark was a book agent (the President and Owner of New Brand Agency Group), he used the pseudonym "Mark Ryan." That's because the main reason Mark became a literary agent was to figure out how to get his own books published. And that's why the name of his new author consulting company is called Literary Agent Undercover.
As a literary agent, Mark secured contracts for previously unpublished authors with houses like Random House, Simon & Schuster, St. Martin's, Hyperion, Prentice-Hall, Workman, Andrews-McMeel, Entrepreneur, Barron's, Amacom, and many more. The end result was millions of books sold as well as works being picked up for TV, stage, and feature film — with companies like Paramount Pictures and DreamWorks. Mark is proud to say that his authors have gotten 6-figure advances, been on the NY Times bestseller list, been licensed in more than 30 countries, and won countless national and international awards and honors.
* * *
Literary Agent Undercover –

History
Although Literary Agent Undercover was only established in August 2011, Mark has already helped many authors — in the United States and abroad — get top literary agents and/or book deal with major publishing houses. During the first 12 months that Literary Agent Undercover was in business, Mark also created a wealth of articles about how to find, choose, and secure the best literary agents. He also compiled the world's most comprehensive, and accurate, Directory of Literary Agents. Now that Literary Agent Undercover is more established, Mark is looking forward to working with more 1-on-1 with coaching clients, and speaking at more events.
Click on the enter button below now to get instant access to learn more and
get instant access to all of the information and resources on our site…