Mark Malatesta | Literary Agent Undercover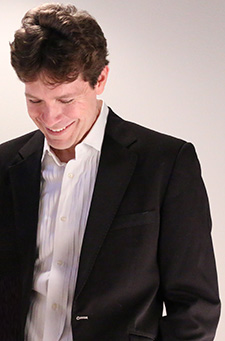 Mark Malatesta is an author who went "undercover" as a publishing agent for many years, in large part to find out how to get his own books published. During that time, Mark became a somewhat successful book agent (something that took him a bit by surprise). Now Mark is a well-known author coach and speaker who loves sharing his insider secrets with other authors.
Mark Malatesta – Founder of LAU
As the Founder and CEO of Literary Agent Undercover (LAU), Mark is helping authors around the world, writing in all genres (fiction, nonfiction, and children's books), get top book agents, publishers, and book deals. LAU is built upon the simple idea that it's much better to "get paid to publish" instead of "pay to publish" and waste years of your life (and possibly thousands – or tens of thousands – of dollars self-publishing or working with vanity presses. Established in 2011, LAU serves: 1) Unpublished authors just getting started, 2) Self-published authors who now want to find a real publisher, and 3) Previously published authors that have lost their agent and/or publisher.
Former Book Agent
A former publishing agent (President & Owner of "New Brand Agency Group"), Mark has helped countless writers launch their publishing careers. Authors that Mark has gotten published include thriller author Jim Brown (24/7, Random House), award-winning young adult author Carol Plum-Ucci (The Body of Christopher Creed, Harcourt), nonfiction self-help author Aggie Jordan (The Marriage Plan, Doubleday-Broadway), and best-selling gift book author Harry Harrison (Father to Daughter, Workman). Other publishing houses that Mark has secured contracts with include Simon & Schuster, St. Martin's, Hyperion, Prentice-Hall, Workman, Andrews-McMeel, Entrepreneur, Barron's, Amacom, and many more… resulting in millions of books being sold, as well as works being picked up for TV, stage, and feature film (with companies like Paramount Pictures and DreamWorks). Authors Mark has worked with have gotten 6-figure advances, been on the NY Times bestseller list, been licensed in more than 30 countries, and won countless national and international awards and honors.
Former AAR Member
Mark is particularly proud of the fact that he was also a member of the Association of Authors' Representatives (2002-05). That's because book agents have to meet several criteria to qualify for membership: 1) Sell ten book legitimate publishers within 18 months, 2) Get two members of the AAR to vouch for them, and 3) Follow  a strict code of ethics. Less than one third of all active publishing agents are members, and they are the best of the best. That's why LAU will always be an advocate of the AAR. However, please note (for legal reasons), the AAR is not affiliated with LAU. The AAR does not sponsor, support or endorse LAU in any way. Click here to learn more about the Association of Authors' Representatives or AAR.
Former Marketing & Licensing Manager
During his short but successful publishing career, Mark also spent several years as Marketing & Licensing Manager of Blue Mountain Arts (the book and gift publisher that invented e-greetings, then sold their e-card division for close to $1 billion at the height of the dot com bubble). Mark scouted for new talent, helped develop new products, and negotiated distribution and licensing deals at events like Book Expo America (BEA), the London Book Fair, and the Frankfurt Book Fair.
Speaker & Writer
A writer at heart (the reason he became a book agent in the first place), Mark is one of the few publishing professionals that actually understands (and genuinely loves) writers. Publishing is an industry filled with jaded cynics that are too quick to tell authors why they can't be successful, instead of simply showing them how to increase their odds. As a result, Mark loves sharing his insider secrets in a way that authors call inspiring and empowering. Mark thrives on helping authors see how to give their work greater commercial potential and position themselves in the best way possible. Due to his unique blend of passion and expertise, Mark has been invited to write feature articles for publications like The Guide to Literary Agents, a column for WritersDigest.com, and he's delivered keynote addresses and seminars at some of the most prominent writers' conferences in the United States and abroad. If you'd like Mark Malatesta to speak to your group, check his availability by calling (800) 928-5028.